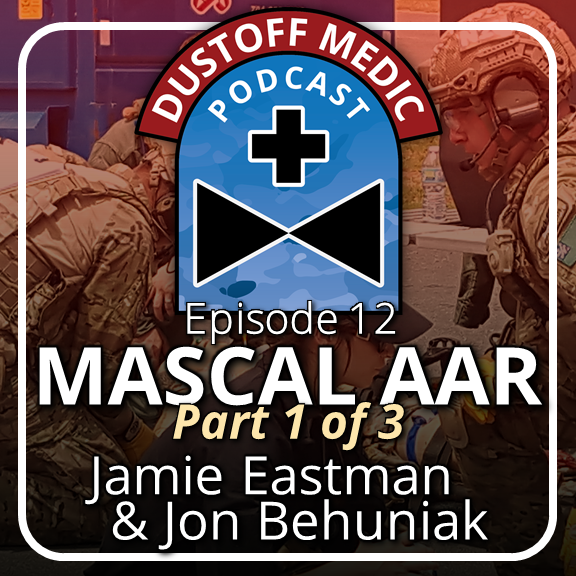 With Jamie Eastman, CFRN, FP-C and Jon Behuniak, SP, IP
In this episode, Jamie Eastman and Jon Behuniak join us to discuss a mission they ran during their 2019 deployment to the Middle East with the Vermont Army National Guard.
Part one of this two-part series talks about the conditions leading up to the harrowing rescue of multiple casualties. With a non-standard MEDEVAC request, a challenging crew mixe, crippling darkness, and rugged terrain forcing pinnacle landings to retrieve patients during a firefight, this half of the AAR is an absolute rollercoaster.
In this first part, there are plenty of lessons to be learned for medics, pilots, crew chiefs, and ECCNs. Jon and Jamie are the embodiment of the humble and hyper-competent professionals found throughout the DUSTOFF community. Check out this amazing episode and stay tuned for the second half in two weeks. Let us know what you think, and thanks for listening!
Check out the episode below, or wherever you listen!