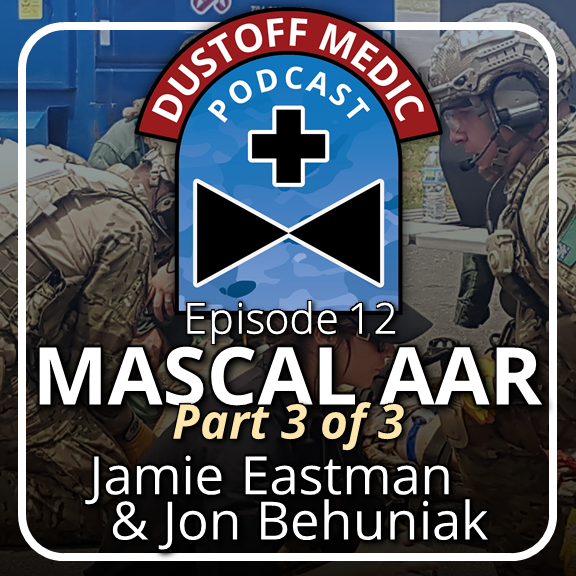 With Jamie Eastman, CFRN, FP-C and Jon Behuniak, SP, IP
The DUSTOFF mission doesn't end when the battlefield is cleared. We have the unique responsibility of transporting post-surgical patients from Role II to Role III facilities, and this is arguably the phase of en route care where the big-brain medicine happens. Jamie and Jon are back for the final installment of the three-part AAR series to talk about the interfacility transfer of their critically injured patients.
Key Points:
Outside of the tactical context, make decisions based on what will optimize patient outcomes. There is little use in getting out of bed for a mission if your decision-making leads to the patient dying. Whether this is accidental extubation during a tail-to-tail, or mistakes caused by poor patient hand-off between providers. Take the time to make the decisions that will benefit your patient.
Make changes to the patient's care that will keep them stable in the out-of-hospital environment. Taking a patient from the calm, well-lit, and well-resourced hospital into the noisy, dark, vibrating out-of-hospital setting is a gamble. You have the opportunity to optimize the patient for transport when you are standing at the bedside. Talk with the providers, use your pre-transport checklist, and give your patient the best opportunity for survival.
Check out the episode below, or wherever you listen!