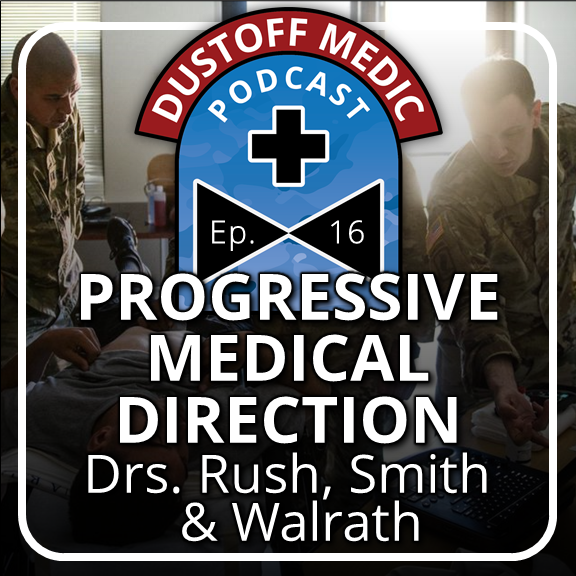 With Dr. Will Smith, MD, NRP; Dr. Stephen Rush, MD; Dr. Ben Walrath, MD
Drs. Will Smith, Steve Rush, and Ben Walrath join us for a great conversation about the role of the military EMS director. These three men have accumulated significant experience leading MEDEVAC/CASEVAC organizations, and their perspective is valuable for flight medics and Flight Surgeons alike.
During the episode, the conversation frequently emphasizes the importance of educational resources for flight docs, especially:
Furthermore, Dr. Smith highlights the National Association of EMS Physicians Military and Federal Agency Chapter, a relatively new effort in which Dr. Walrath has a leadership role.
Check out the episode below, or wherever you listen!