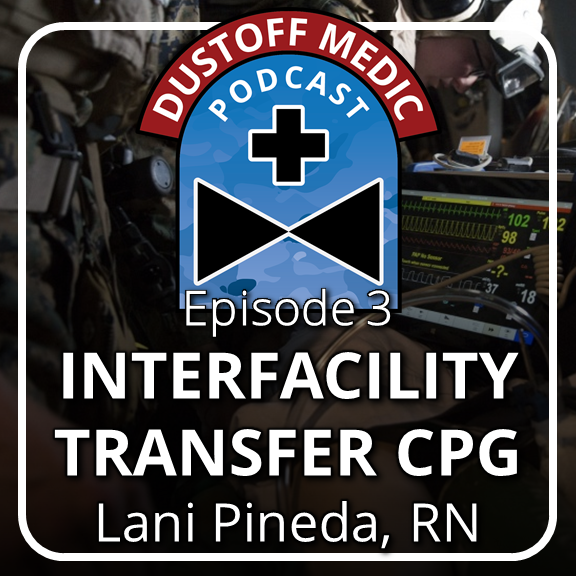 With Lani Pineda, APRN
In this episode Lani Pineda, APRN joins us to discuss JTS Clinical Practice Guideline 27, Interfacility Transport of Patients Between Theater Medical Treatment Facilities. MAJ Pineda talks about her experience as an Emergency Critical Care Nurse (ECCN) with DUSTOFF in Afghanistan, as well as her time running the Joint En Route Care Course at Ft. Rucker.
The entire Clinical Practice Guideline library is on the Joint Trauma System website. We've got a link to it under 'Links' above.
If you want to use this episode as part of your Table V medical training per TC 8-800, record it as:
081-833-0227 Coordinate Casualty Treatment and Evacuation
Check out the episode below, or wherever you listen!